The portrait is one of the best exclusive and original gifts. He does not gather dust forgotten in a far corner, but is always visible and reminds of who made this expensive gift. Therefore, a portrait to order — the most popular service. I love and know how to paint high quality
OIL PORTRAIT and PENCIL PORTRAIT.
A portrait of a beloved member of your family will create a warm and cozy atmosphere in your home. This is the same "highlight" in the interior, which is the key to the individuality of the owner. The portrait will give solidity to your office.
You do not need to think what to give, because you can order a portrait made from the photograph you have proposed in any format that is convenient for you, with any additional elements. The work can be done in oil on canvas or in pencil on paper.
ORDER PORTRAIT
+375 29 594-63-90
(MTS, Viber, Telegram, WhatsApp)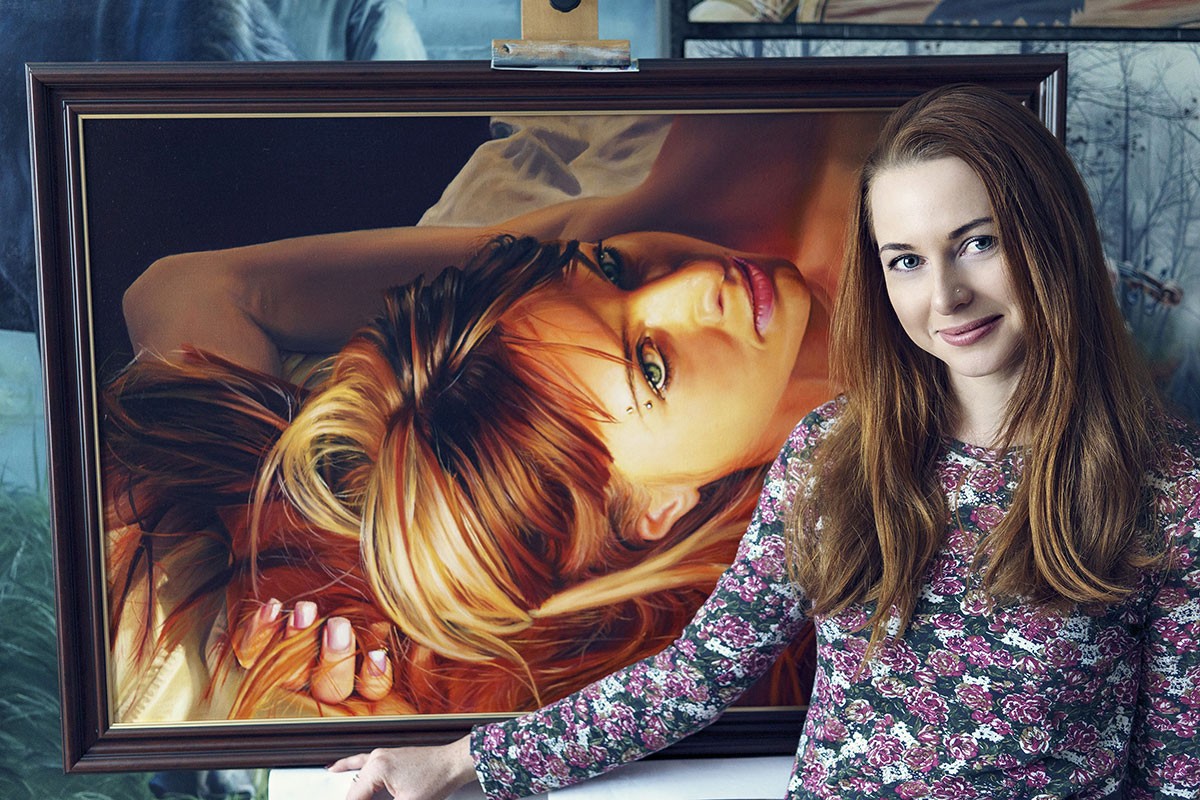 Period of execution
The portrait can be made in oil on canvas or pencil on paper. Portrait oil painting on canvas is considered the most difficult and time consuming. This is a long process. Layers of paint are applied one on another. It is necessary to wait several days until the previous layer dries. Therefore, the high-quality work in oil paints takes up to a month. And better when there is time. If you offer to make a portrait in oil for a few days, then most likely you will end up with something more like a caricature. Or print a photograph on canvas with a couple of strokes of paint on top.
Portrait pencil on paper, due to the nature of the material, is much faster. Work can be completed in 3-4 days.
Prices for portrait
The exact cost of the work can be found by contacting me. Because the final price for a portrait is calculated individually for each client.
Delivery
In Vitebsk, finished work can be picked up in my studio.
Delivery to other cities and countries is at the expense of the customer. Work can be sent by the services of Belpost or courier service convenient for you. On the website of Belpochta you can see the possibility of delivery and cost.
All delivery details are negotiated individually in each case.
Payment
I work on a 20% prepayment. You can pay in cash or by any convenient electronic transfer.
There are discounts and various promotions that allow you to make an order cheaper. Creativity has no limits. All in your hands. Contact me and I will definitely tell you about the dates of performance and cost.