In the Vitebsk Regional Library named after V.I.Lenin March 3 at 16:00 2020 opened the first personal exhibition of paintings by Yury Shainurau. The theme and title of this exhibition sounds like "Impressions".
Yury Shainurau (1962 YOB) – a wonderful artist from our city Vitebsk, where he lives and works. He graduated from the faculty of art and graphics of the Vitebsk State Pedagogical Institute named after С.М.Kirov in 1988.
I am glad to present to your attention the debut solo exhibition under the symbolic title "Impressions". It is represented mainly by landscapes.
We all see a lot of things every day and, of course, are impressed by them to one degree or another. But what if these emotions are so strong that they can't get out of your head? For example, the view of a morning sunrise or an evening sunset, or the reflections of a bright sun shimmering on a fresh snowball. How can you just get this out of your head? That's right, no way! In such cases, I want to take a brush, paints and capture all this beauty on paper. It is precisely such impressions that can be seen in the works of Yuri.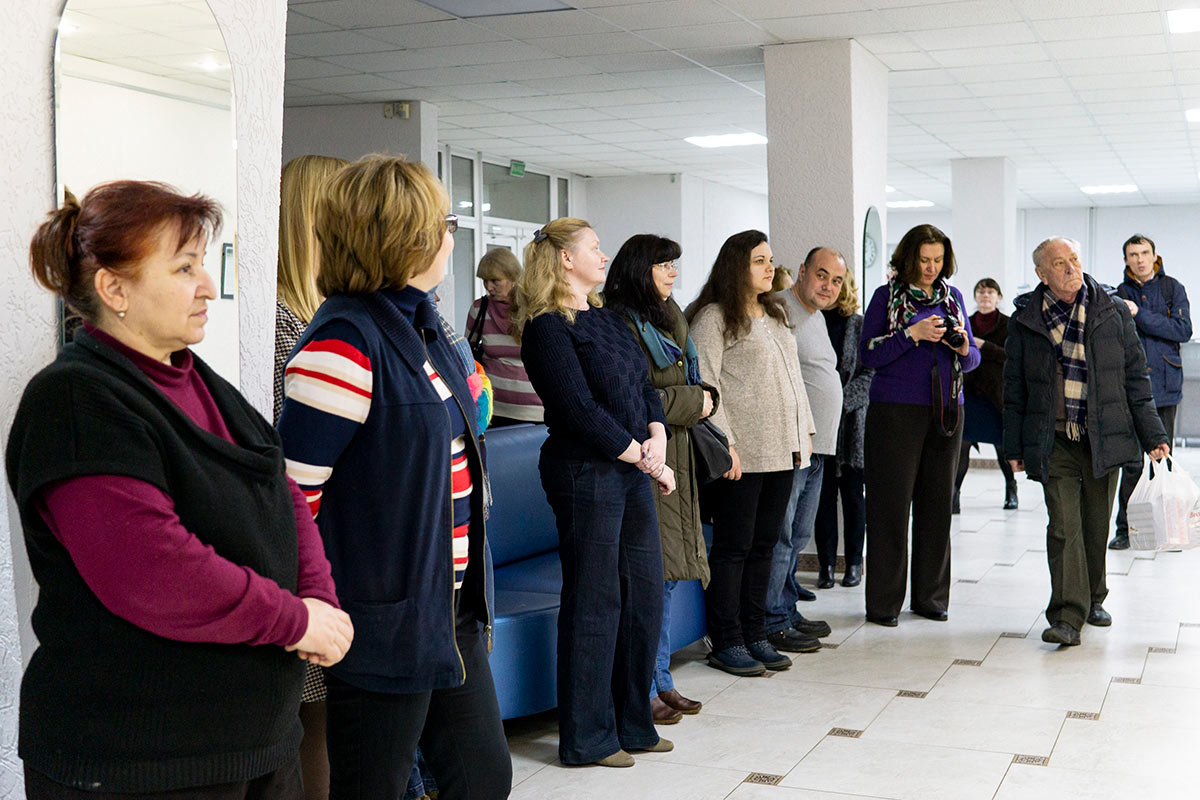 Looking at these paintings, you can visit a variety of places, see unusual phenomena that the author has witnessed. So you will immerse yourself in the atmosphere of the evening Vitebsk, see how beautiful the snow is in the sunset over the Dvina. Then you will be transported to nature, where the long shadows from the trees will amaze you with their clarity, you will feel the smell of grass and the rustle of leaves. Take a break, admiring the brightness of the colors of the blossoming flowers. And then you will visit distant Baikal and feel the vast expanse of this majestic lake.
The most unusual impressions for you
Master of Arts Viachaslau Shainurau
---
Note about the exhibition on the library website "Opening of the personal exhibition of Yury Shainurau "Impressions"